Living in a city, with increasing pollution levels makes it a must for you to have your beauty regimen on point. And you don't always need to rely on pricey spa facials and wraps. Take a cue from good ol' ayurveda which expounds using natural ingredients to give you a skin glow. And the best part is these ingredients can be got right at home. From neem leaves to sandalwood and turmeric powder, rose water, ghee, basil and fenugreek leaves, nuts and more, this philosophy aims to nourish the skin and beautify you using holistic ways. Gwyneth Paltrow has spoken about treatments, Kim Kardashian has taken to Insta to talk about amla-based skincare and Madonna, Demi Moore and Halle Berry are all said to be fans of it. There's every reason why you ought to adopt it your regimen, too…
A few advantages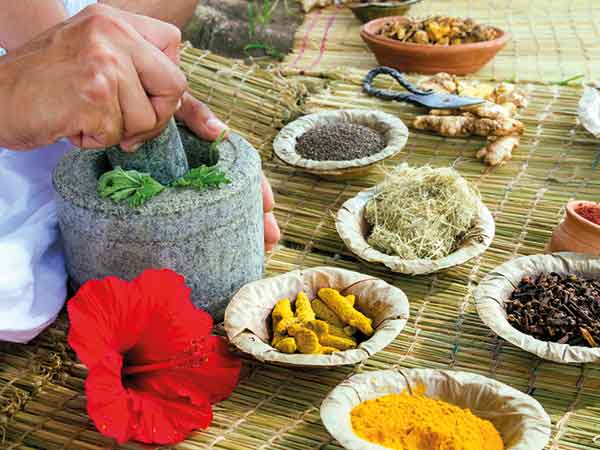 Holistic wellness consultant Amrapali Patil says, "Ayurveda is the ancient science of India. Its treatments are sans side effects. The ingredients used in it can be found easily in your kitchen. For instance, you can make a hair mask by grounding besan, curry leaves and curd. Herbs used in ayurveda beauty treatments include turmeric, triphala, amla, beheda, haritaki, bibhitaki, nagkesar, pippali and sunthi, each having their own use. Most famous of these is multani mitti or fuller's earth. Different decoctions are also consumed for a skin glow. Ayurveda is also constitution based — you categorise a person according to his or her dosha — vata, pitta and kapha. Based on these, the treatment is specified. A pitta person would be prone to acne rashes, a vata person is prone to dry skin and kapha persons have more fatty deposits on the skin and could be prone to issues like cystic acne. For them, the beauty treatments would include nagkesar (saffron) and kumkumadi oil (ayurvedic oil) as well as drinking a kada of manjishtha (Indian madder)."
Dermatologist Dr Shefali Trasi shares a word of caution. "A lot of patients are also allergic to Ayurveda. Do one sitting and if it suits you go ahead and do it on a regular basis," she advises.
Treatments to get you summer-ready
Green moong dal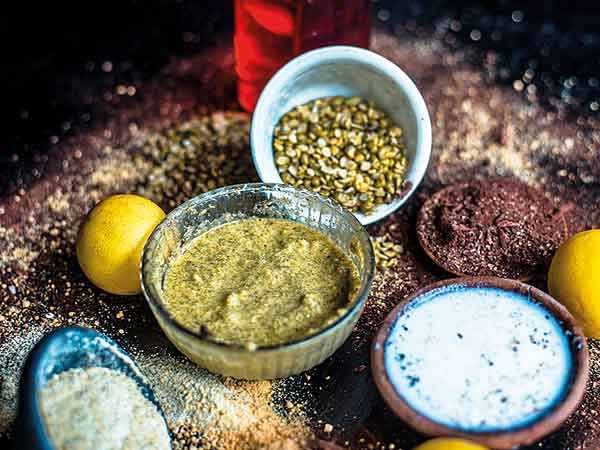 Green gram lentils or moong dal is a remedy that dates back to ancient times. It revives dull skin, helps lighten it and the moong dal scrub is used as a facial hair remover.
Grind moong dal powder, chandan powder or sandalwood powder as well as orange peel powder. Add lemon juice, rose water and curry leaves to it. To moisturise the skin, soak the dal overnight and add honey to it. Another tan removing treatment involves mixing chilled dahi with moong dal powder. Apply, leave it on and then wash off.
Papaya-multani mitti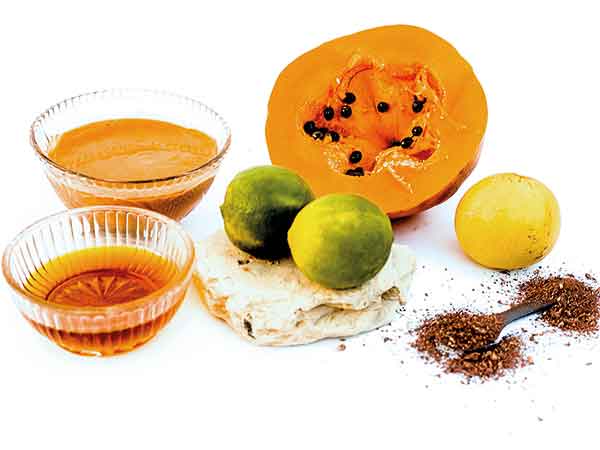 Here's something that works to remove the harmful effects of pollution by cleansing the skin. Papaya aids in tan removal, while fuller's earth removes grime, dust and other deposits on the skin. It also helps reduce breakouts.
Mash papaya in a bowl and add honey, lemon juice, sandalwood powder and fuller's earth powder to it.
Ubtan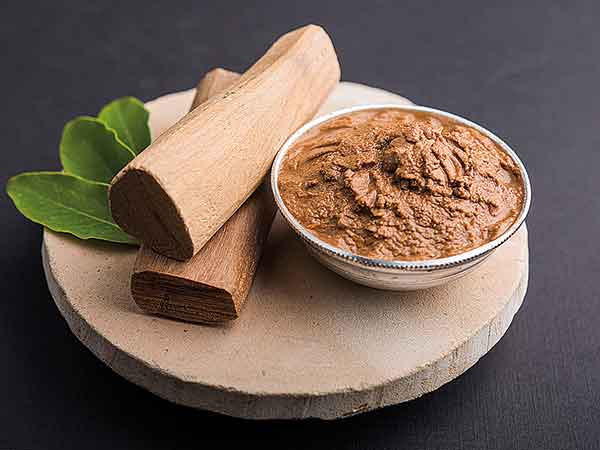 This is an age-old remedy that that uses a mix of Ayurvedic ingredients. Traditionally, brides and grooms apply it to the skin in order to get glowing for D-Day. It is believed to provide clear, dewy skin.
Make a paste with haldi, gram flour (besan), sandalwood powder (chandan), rose water and milk. Apply this on the skin.
Tamrind-curd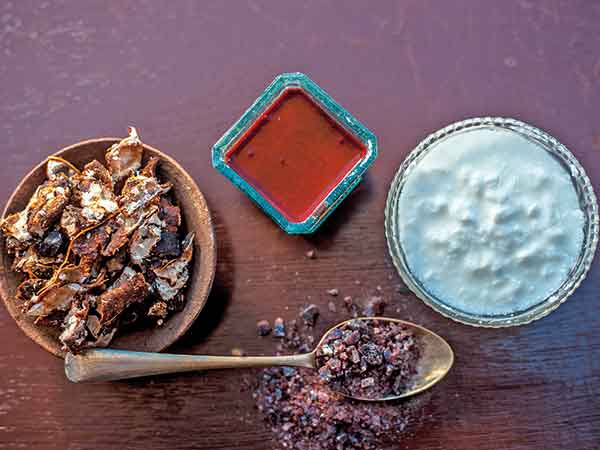 Tamarind or imli is a powerhouse of antioxidants. It makes for an effective brightener and protects the skin from harmful free radicals. It also has an anti-aging effect on the skin.
Mix a spoonful of tamarind pulp and salt and add cold dahi to it. Apply and then wash it off.
Neem mask
Purifying neem is one of the best remedies to battle acne and other micro bacterial build-up on the skin. It makes for a powerful toner.
To make it:Take a few neem leaves and grind them to a paste. Squeeze lemon juice into this as well as water, and mix. Apply the mask to the face and wash off with lukewarm water. You can add sandalwood to calm the skin. You can also make a paste of roe water and neem to clear blemishes and tone the skin.
Haldi-chandan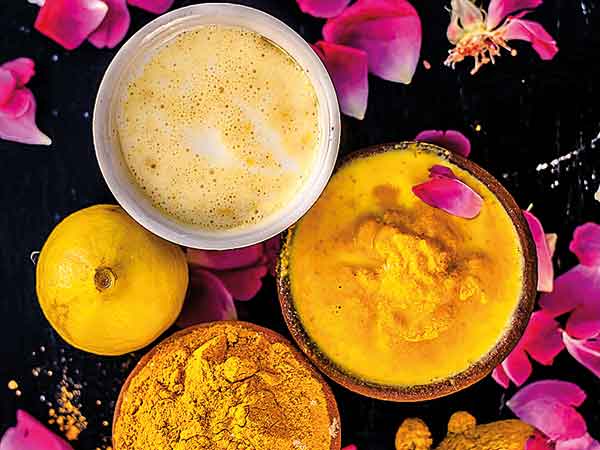 One of the best natural pick-me-ups for the skin, haldi-chandan evens out the texture of the skin, helping to brighten it. Over time, it adds a luminosity to the skin. Sandalwood is also considered to be anti-ageing.
To reduce acne from the skin's surface, mix turmeric powder and sandalwood powder and add a spoon of lime juice to it. Apply and wash off after 10 minutes. To lessen tan effects, add honey and milk powder to it.