You've probably tried your hand at this in school. Or just worn a dupatta over a kurta or even tossed a scarf around your shoulder in the print. Popular as tie-dye, this messy, but vibrant colour print goes well on any outfit. In the run-up to summer, here's how to give your wardrobe a wash with the multi-hued fabric style….
'It's got a cool, rock-chic appeal'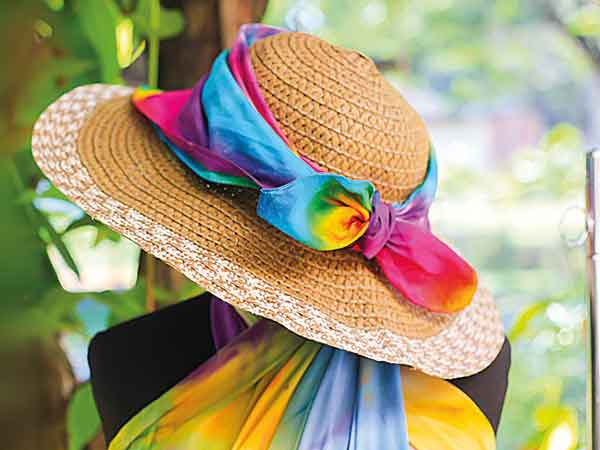 Stylists give it the nod. Says Simran Khera, "Call it tie-dye or dip-dye, the style is quirky, playful and apt for the summer. You will see people wearing it everywhere when the weather gets warmer, especially to the beach or a resort, as it's got a cool, rock-chic appeal. Guys can wear T-shirts in that style. One may associate the trend with teens, but it can also be worn to the workplace in subtler shades and lines." She adds, "The key here is to keep the rest of your outfit plain — or if you do decide to add some more colour, ensure it is a single block colour and one that is not too bright (try pastel hues such as powder blue, mint green or pale yellow)."
Celebs give a few tie-dye lessons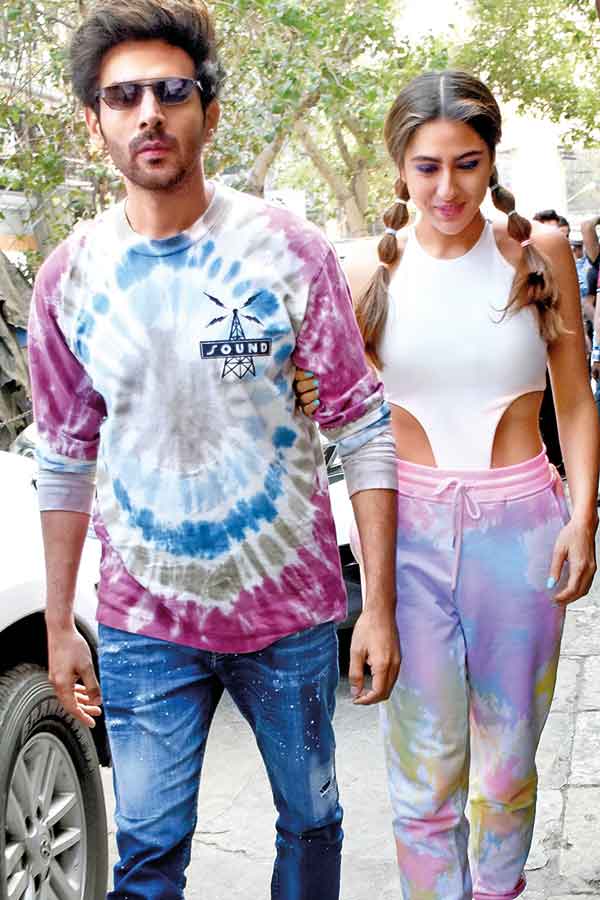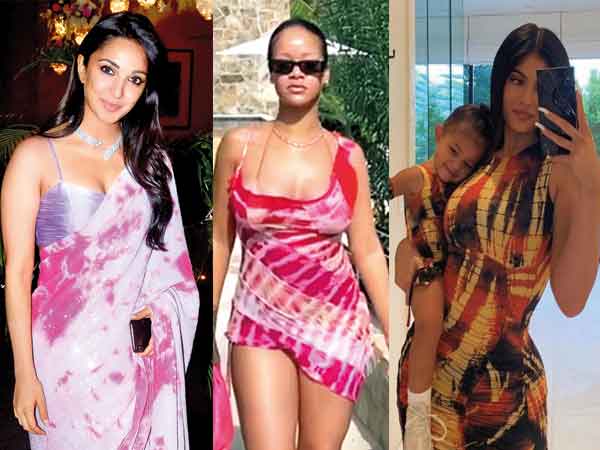 The stars have made a case for it often enough. Kylie Jenner rocked it when she posted pictures with her daughter Stormi a matching bodycon tie-dye dress. She had earlier also shared a picture of the tie-dye look on her nails. Beyoncé dazzled in a tie-dye silk floral wrap dress on her Italian vacay and Rihanna donned a slim, pink tie-dye cover-up dress and posted a video of it on Instagram. Priyanka Chopra also heated things up at Miami Beach in her green-and-white tie dye bikini and back home, Kiara Advani recently raised the bar for ethnic dressing with a pink-and-lavender sequin saree. With fashion having seen a nod to all things retro in 2019, tie-dye is set to be big in the summer of 2020, too.
How to wear the swirls
It's versatile
You can wear the print on baggy pants, T-shirts, dresses, bandanas, camis, swimsuits and shoes.
DID YOU KNOW?
Tie-dye can be traced to time of the T'ang Dynasty in China. Berries, flowers and roots were used in those days to lend colour to clothing. They were soaked with the cloth in hot water to get the colourful effect. The fad gained popularity in the 60s. It was meant to denote freedom and peace.