Bread is one of the most common foods eaten in breakfast and until recently, the bread industry has seen quite a remarkable consumption as compared to pre-quarantine days. Many people took to baking their own bread during the lockdown period, which made people realize the fact that they can also bake fresh bread at home.
Of all types of bread getting baked, sourdough is the one gaining much popularity. The only reason behind this popularity is that sourdough is high on hydration, which means it has more water content compared to regular bread which makes the dough sticky. It might be gaining popularity, but there are many who still don't know what is a sourdough bread!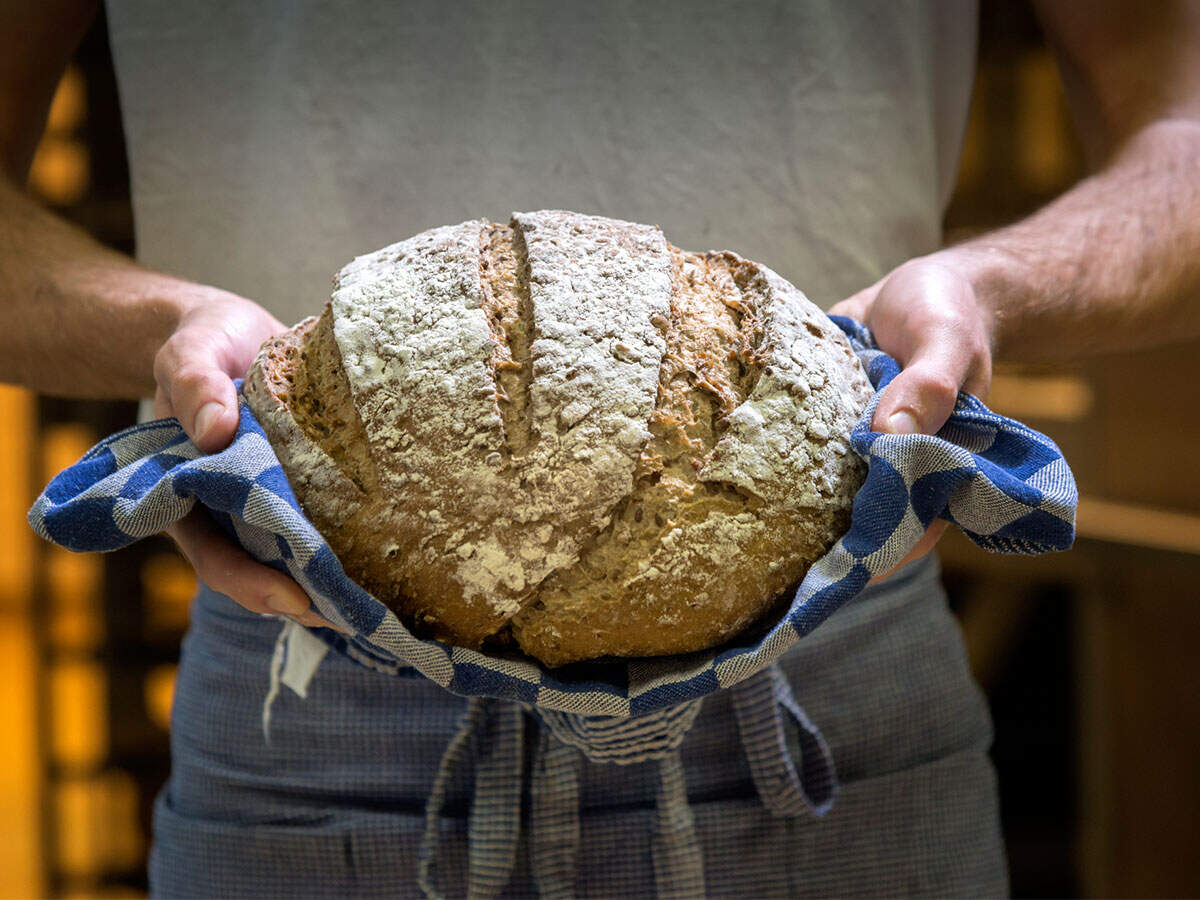 What is Sourdough bread?
It's a slow-fermented bread made with a live fermented culture, a sourdough starter that acts as a natural leavening agent. Many people won't be knowing this, but it's easy to digest by the body as compared to the other bread. With a bit of tangy flavour in it, sourdough bread has a crisp and chewy texture which makes it an ideal to pair with any dish. It is even said that it's hard to make the perfect sourdough at home; however, on the contrary, it's super easy and doesn't even involve kneading of any kind.
Though, the process to make this bread a little lengthy and takes time, but the taste is super amazing. Traditionally, it's made using 4 simple ingredients – flour, water, yeast, and salt. While making this bread, it is important to understand each and every single technique, as that plays a vital role in making it.

History of SourdoughThe California Gold Rush is when San Francisco's innovative spirit really took hold. Brand new things were invented out of necessity: blue jeans, the martini, and sourdough bread.Bakers in San Francisco were trying to replicate the French bread recipes they knew and loved, but something just wasn't right. The finished loaves kept coming out of the ovens with a sour taste. While they didn't understand it at the time, the bakers had stumbled upon a natural wonder (one of many in the city). The local yeast the bakers were using was a distinct and as yet unrecognized species, one that thrived in San Francisco's distinct climate and gave their products its signature tangy flavor.
What they thought was initially a failure turned out to be a massive success. The sourdough bread, believed to be impossible to produce anywhere else in the world, became one of the city's hottest commodities. It was so singular that the yeast responsible for the flavor was named after the city: Lactobacillus sanfranciscensis.
How to Make Your Own Sourdough (Recipe by Tyler Cohn)

Ingredients1 small handful (1/4 to 1/3 cup) white flour
1 or 2 tablespoons of water
A small bowl
A towel, napkin, or other piece of cloth
A large spoon

InstructionsHere are two recipes by Chef Aditi Handa, co-founder and head baker, The Baker's Dozen that you can easily make with fresh sourdough bread:

1. Egg Bhurji Sandwich with Sourdough Bread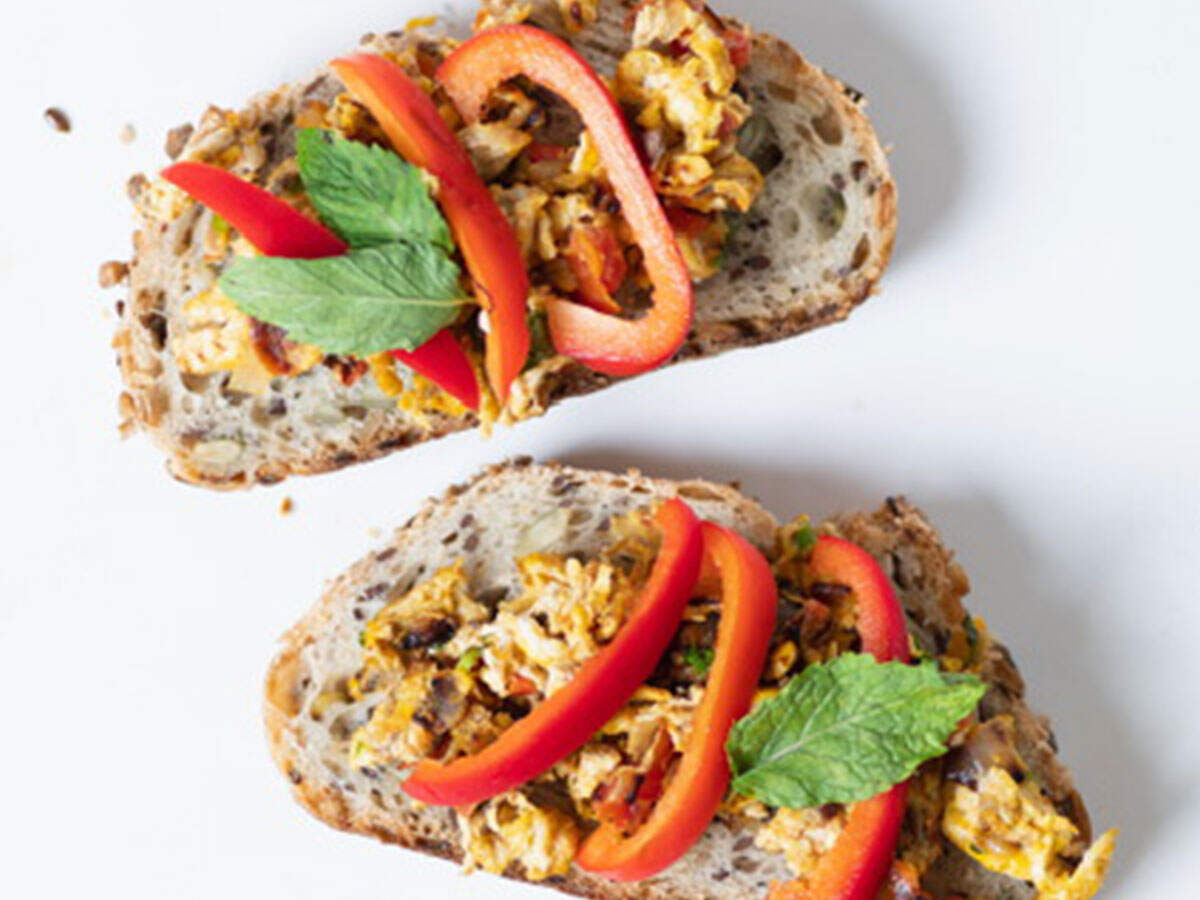 Ingredients 1 Sourdough bread slice
½ bell pepper (red)
1 egg
1 tbsp. chopped onion
½ tsp. chopped and deseeded green chili
1 tbsp. chopped and deseeded tomato
1 tsp. chopped fresh coriander
¼ tsp. cumin seeds
Pinch of turmeric
½ tsp. vegetable oil
1/8 tsp. salt
MethodMethod
To make the filling heat oil in a pan. Add cumin seeds, chopped green chilli and onion. Sauté until the raw smell disappears.
Add turmeric and tomatoes. Sauté on high flame until the tomatoes soften. Tip in the fresh coriander.
Add the egg and salt and stir to scramble until dry.
To assemble, spread the filling.
Top with chopped/sliced bell peppers, and enjoy.
2. Sourdough Baguette with Goat Cheese, Beetroot and Apples
Ingredients:
Baguette
Butter
Goat cheese
Beetroot – par boiled
Granny smith apple – diced
MethodMethod
Toast the baguette to get it crusty.
Spread some butter on it.
Spread a thick layer of goat cheese.
Place some thinly sliced beetroot. I personally like them par boiled to ensure the crunch is there.
Sprinkle it with some diced apples and enjoy.