Cooking during lockdown alongside work is no mean feat. Those who have been doing the juggling act for a while now will tell you how leftovers and easy salads have been a total saver. There's something else that can raise the bar in your home-based cooking. It's a dip! Whip up an easy two or three-ingredient dip, store it in the fridge and you are set. And yes, we're not talking about salsa. Try these out, today…
Chilled Tzatziki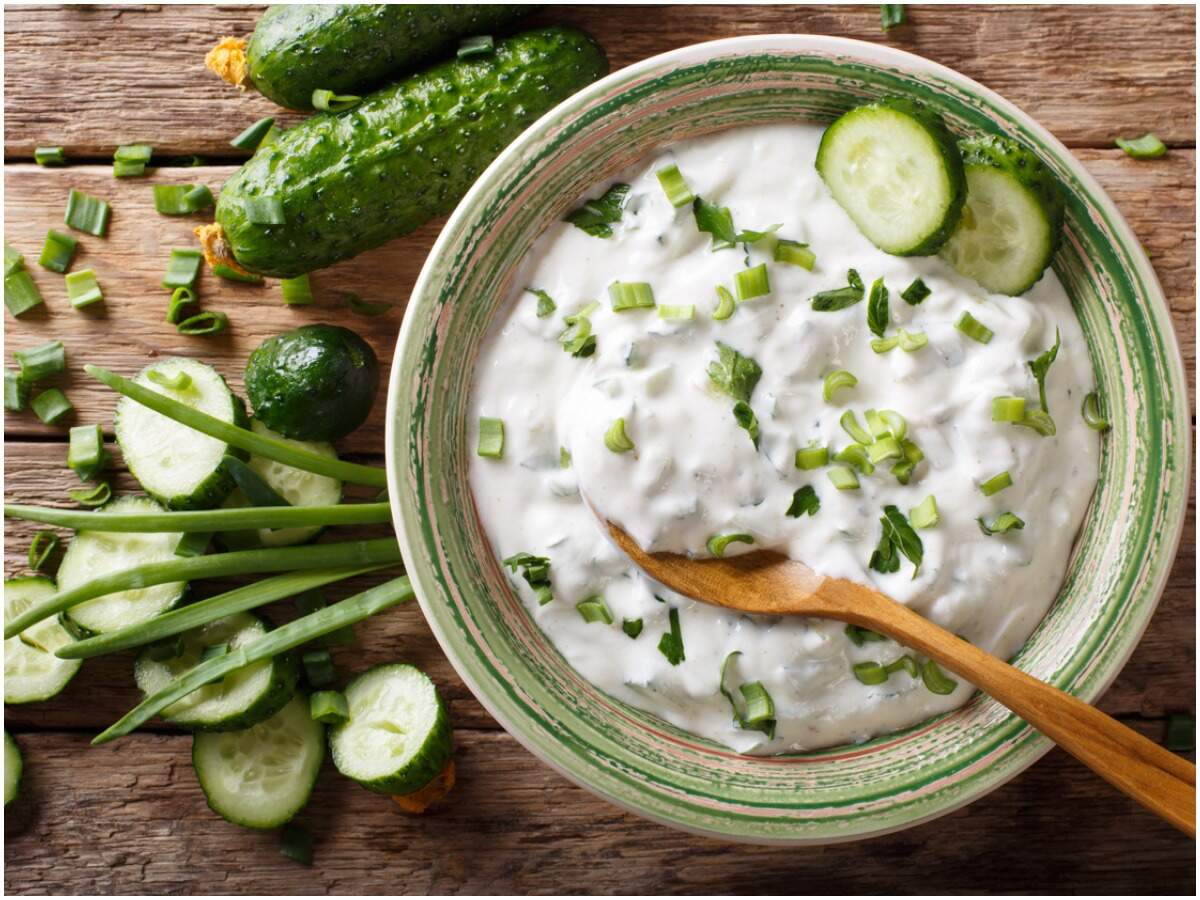 The Greek and Middle Eastern dip is a fave. All you need for it are yoghurt, cucumber, fresh herbs like mint and dill, olive oil, garlic and lemon juice.
IngredientsIngredientsIngredients
Hung cream: 150 g
Cucumber, grated – half Dill or mint – 1 tsp
Garlic: 4 cloves
Lemon juice – ¼ tsp
Salt: to taste
MethodMethodMethod
Grate the cucumber and mix it with the sour cream, fresh herbs minced garlic cloves and some salt. Serve with crudites or toasted bread.
Spinach-pesto dip
Perfect for pasta, sandwiches and on pizzas, too
IngredientsIngredientsIngredients
Baby spinach leaves – 1 ½ cups
Herbs: fresh basil and parsley – ½ cup together
Garlic cloves – 4
Lemon juice – 1 tbsp
Walnuts, chopped – ¼ cup
Grated cheese – ½ cup
Lemon zest – ¼ tsp
Olive oil – 2 tbsp
Salt and pepper – to taste
MethodMethodMethod
Blend the ingredients together with olive oil till smooth. Add salt and pepper to it. Transfer to an airtight jar. Note: You can also add toasted pine nuts to the mix and process it.

Hummus with sun-dried tomatoes Here's another fave that your family will love and it takes just a few ingredients to prepare.
IngredientsIngredientsIngredients
Chickpeas, cooked – 1 ½ cups
Sun-dried tomatoes – ¼ cup
Basil leaves – ½ cup
Garlic cloves – few
Tahini – 2 tbsp
Olive oil – 1 ½ tsp
Lemon juice – 2 tbsp
Zeera – a pinch
Salt – to taste
MethodMethodMethod
Blend the chickpeas, sun-dried tomatoes, basil leaves, garlic cloves, tahini and zeera and add the oil, lemon juice, water and salt to it. You should get a smooth consistency.